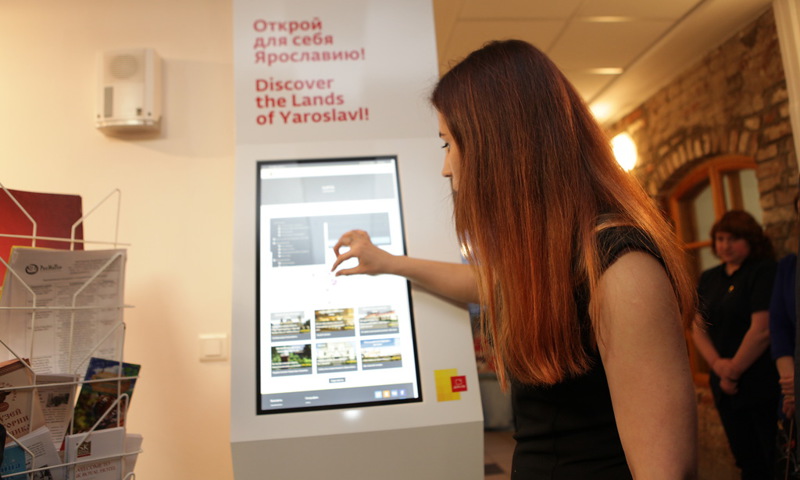 Services at the Yaroslavl Tourist Information Center:
Information support
essential information for tourists about the country, the region, and the city
maps, transport schemes, guidebooks and other printed, audio and video materials (some items are free, some are paid)
we speak your language (Russian, English, German, French)
Services for Tourists
guided tours for individuals
tourist routes according to your request
special public events
transport services
guides, interpreters and companions
Other Services
souvenirs and gifts to buy
help with booking hotels and restaurants
help with booking airplane and railway tickets
help with booking tickets to theaters, cinemas, concert halls, etc.
access to Internet and other communication services
Contacts

Join us on Facebook, Vkontakte, Instagram.
Welcome to Yaroslavl!