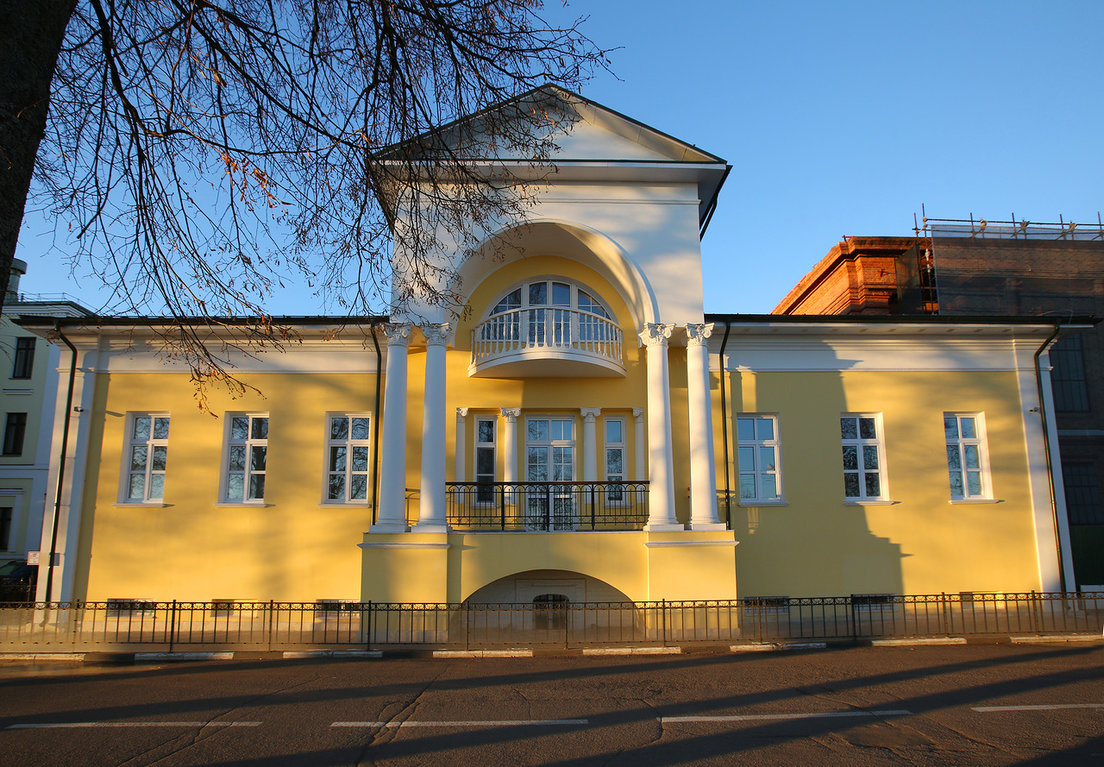 The ancient house number 15 on the Volga embankment was built in the last third of XVII centuries. From the original building only magnificent cellar (lower part of the building) was remained. The outward appearance of the building has changed in the style of late classicism in the XIX century.
Builder and the first homeowner was a son of rich Yaroslavl tanner Dmitry S. Rukavichnikov.
In 1799 the house was placed under the city magistrate and further under the official apartment of the Yaroslavl police chief.
In 1862 merchant A.I. Trunov rented this house and in 1869 he gave it to the Yaroslavl Society of Physician, where clinic with maternity department was created. That was the second clinic in Russia (after St. Petersburg), where people could obtain free care.
After the Revolution, until 2001, the house was administered by the regional Health Department. There were the school of midwifery and further the unit of Yaroslavl Maternity Hospital No. 1.
In 2014 the dilapidated house was acquired by ОАО Yaroslavl Technical Carbon.
Thanks to research and renovation works the museum of art porcelain, silver and cast-iron ornamental casting was opened here.